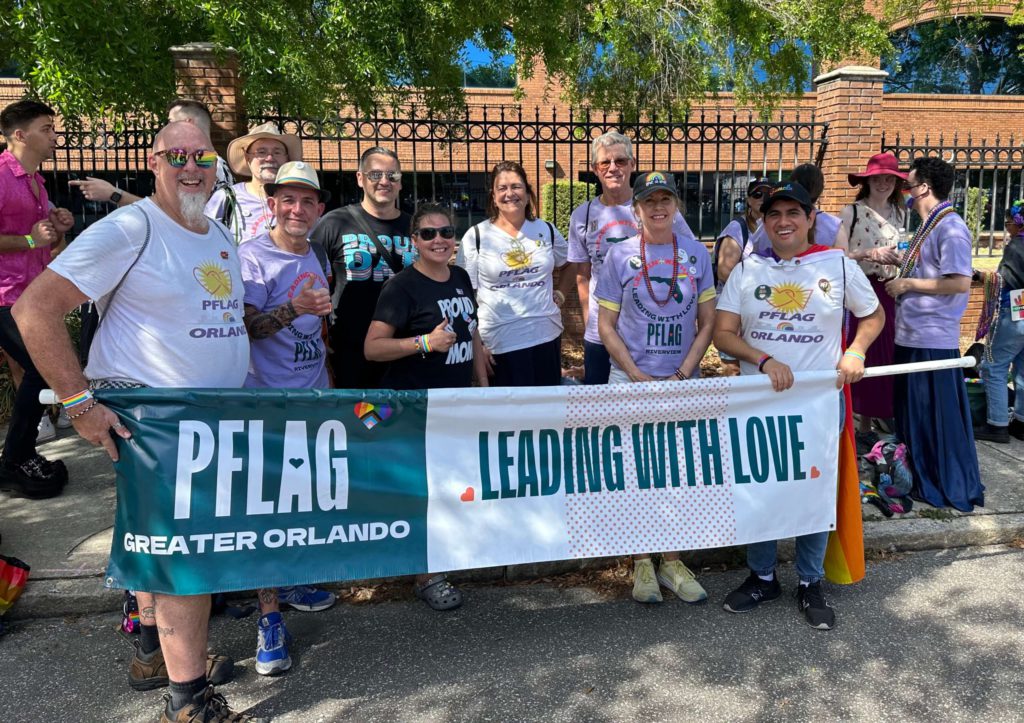 PFLAG Greater Orlando is an organization of LGBTQ+ people, parents, families, and allies. 
We lead with love to support our community and ensure LGBTQ+ people everywhere are safe, celebrated, empowered, and affirmed.
Struggling with your identity?
Trying to understand and support your LGBTQ+ child?
You're not alone. We're here to help!
March with us at the 2023 Come Out With Pride Parade in Downtown Orlando!
Join PFLAG Greater Orlando at the Come Out With Pride Festival and Parade in Downtown Orlando!
All members, supporters, family members, friends, and allies are welcome.
Upcoming Meetings & Events
Subscribe to our monthly newsletter for updates on local events, helpful resources, PFLAG news, and more.
Latest News from PFLAG Greater Orlando
Are you questioning your sexual orientation and wondering if you might be gay? It's completely normal to have questions about your identity, and it's important
Read More »
Thanks to everyone who supported PFLAG Greater Orlando during Pride Month! It was a huge success for LGBTQ+ people, family members, allies, and everyone who
Read More »