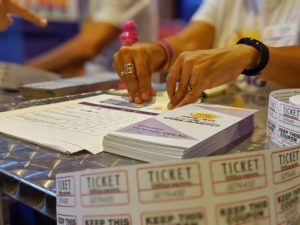 Thank you so much for being interested in volunteering with PFLAG Orlando. Volunteers are essential for our team to fulfill our mission to support, educate and advocate for the LGBTQ+ community.
Below are some of the areas we need help or lack expertise in:
Accounting / Bookkeeping
Advertising / Marketing
Art Work / Posters
Bulk Mail "Work Parties"
Catering / Food Prep / Baking
Computer: Social Media
Computer: Graphics Design
Computer: Data Entry
Computer: Websites / CRM / Cloud
Diversity Experience
Editing / Proofreading
Exhibit Set-up / Break-down
Facilitating Support Meetings
Fundraising
Media / Public Relations
Hospitality Meetings/Events
Languages
Office Administration
Political/Legislative
Public Speaking
Research
Sales
Special Events
Telephoning
Join us at our support meetings or contact our Board of Directors if you want to know more or have any questions. If you would like to get the ball rolling now, you may download the following editable PDF forms and follow the instructions on how to submit the completed forms.
PFLAG Orlando is successful because we have dedicated people like you.